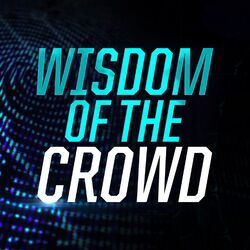 Wisdom of the Crowd is an American television drama that aired on CBS from October 1, 2017 to January 14, 2018.
The series was cancelled by CBS on November 27, 2017, due to Piven's allegations.
This story is in the Silicon Valley entrepreneur Jeffrey Tanner. After his daughter Mia is killed, Tanner sets out to design an online platform for real-time, crowdsourced crime solving.
In his obsession to find his child's killer, Tanner is motivated by the idea that a million minds are better than one. He pins all his hopes on harnessing the "wisdom of the crowd," in order to solve this crime and as many others as possible.
Taking inspiration from Sophia, the personification of Wisdom, Tanner names the platform Sophe and drafts Detective Tommy Cavanaugh (Jones) for his team. Cavanaugh was the first police officer to investigate Mia's murder and worked it until he was abruptly removed from the case.
Tanner and Cavanaugh work with Sara Morton (Tena) an ingenious engineer, whose relationship with Tanner is not strictly professional. Rounding out the team is their nerdy lead programmer, Josh Novak (Lee), a skilled, capable worker, and Tariq Bakari (Matthews), a tech savant and ace hacker who may have some authority issues.
Meanwhile, Tanner's ex-wife, Congresswoman Alex Hale (Potter), worries about his obsession. Despite their divorce, she cares for him. Although he was not a good husband, Alex appreciates that Tanner was a good father. Their profound grief has forged in them an unbreakable bond.
Jeremy Piven as Jeffrey Tanner
Richard T. Jones as Detective Tommy Cavanaugh
Blake Lee as Josh Novak
Natalia Tena as Sara Morton
Monica Potter as Alex Hale
Jake Matthews as Tariq Bakari
Episodes
Edit
Pilot (10/2/2017)
In the Wild (10/8/2017)
Machine Learning (10/15/2017)
User Bais (10/22/2017)
Clear History (10/29/2017)
Trojan Horse (11/5/2017)
Trade Secrets
Denial of Service
Proof of Concept
Live Stream
Alpha Test
Root Directory
The Tipping Point (1/14/2018)
Production
Edit
Wisdom of the Crowd received a pilot order from CBS in January 2017, and was ordered to series in May 2017.
Reception
Edit
The review aggregator website Rotten Tomatoes an approval rating of 28% based on 18 reviews, with an average rating of 4.6/10. The site's critical consensus reads, "Wisdom of the Crowd wastes a talented cast on a formulaic procedural crime drama that wavers between modest returns and unintentional laughs." Metacritic, which uses a normalized rating, assigned a weighted average score of 35 out of 100, based on 17 critics, indicating "generally unfavorable reviews".
External links
Edit