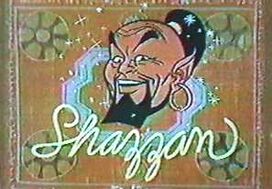 Shazzan was a CBS network animated series created by Alex Toth & produced by Hanna-Barbera Productions.
The show first premiered on September 9, 1967 and the voice cast included Jerry Dexter, Janet Waldo, Don Messick and Barney Phillips.
After one season and 36 episodes, "Shazzan" ended on January 20, 1968, but episodes continued to air until September 6, 1969.
SaveSave