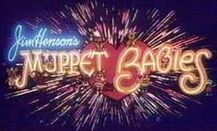 Muppet Babies (or "Jim Henson's Muppet Babies") was a CBS network animated TV series that aired from September 15, 1984 to November 2, 1991, lasting for 8 seasons and 117 episodes.
The idea of presenting the Muppets as children first appeared in a dream sequence in the film "The Muppets Take Manhattan (which was released two months before "Muppet Babies" debuted) in which Miss Piggy imagined what it would be like if she and Kermit the Frog had grown up together.
Although the episodes were 30 minutes (including commercials), it was typically shown in 60 and even 90 minute blocks during the peak of its popularity.
"Muppet Babies" has won and been nominated for various Daytime Emmy awards including winning "Outstanding Animated Program" from 1985 to 1988.