Melba was a Syndication network sitcom created by Larry Balmagia and Laurie Gilman, starring singer\actress Melba Moore, Barbara Meek, Jamilla Perry, Gracie Harrison, Evan Mirand and Lou Jacobi.
The show premiered on January 28, 1986 (which was the day of the Space Shuttle Challenger disaster) and it ranked as the lowest-rated program of the week, so the network immediately pulled the show from its schedule.
The remaining 5 episodes were burned off, airing from August 2nd to September 13, 1986. The
"Melba" was about the home and work life of Melba Patterson (Moore), a divorced mother who was the director of New York's Manhattan Visitors Center.
Melba was raising her 9-year-old daughter Tracy (Jamilla Perry) with the help of her mother Rose (Barbara Meek) and her white "sister", Susan Slater (Gracie Harrison). She and Susan had been close since childhood since Rose was Susan's family's housekeeper when they were growing up.
Jack (Lou Jacobi) and young Gil (Evan Mirand) worked for Melba at the visitors' center.
Melba Moore as Melba Patterson
Jamilla Perry as Tracy Patterson
Gracie Harrison as Susan Slater
Barbara Meek as Mama Rose
Lou Jacobi as Jack
Evan Mirand as Gil
Episode List
Edit
Manhunt (January 28, 1986)
Mother and Other Strangers (August 2, 1986)
The Triangle (August 9, 1986)
Mother Knows Best (August 16, 1986)
My Shadow and Me (September 6, 1986)
The Girls Are Back in Town (September 13, 1986)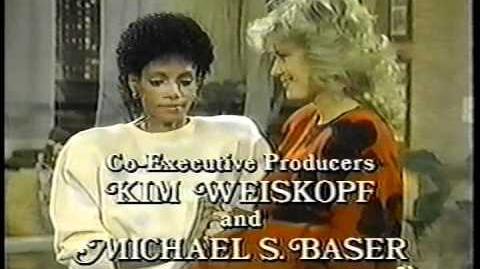 Community content is available under
CC-BY-SA
unless otherwise noted.